Panoramic angles for your souvenir selfies
We chose scenic spots and installed nice frames for your original shots
Here is a small map to guide you through our panorama frames route!
We have positioned them so that they frame an ever-changing, but always beautiful, panorama that changes from season to season.
Each frame has been constructed from recycled material and each one is different.
Discover all their shapes and colours, and enjoy a photo walk!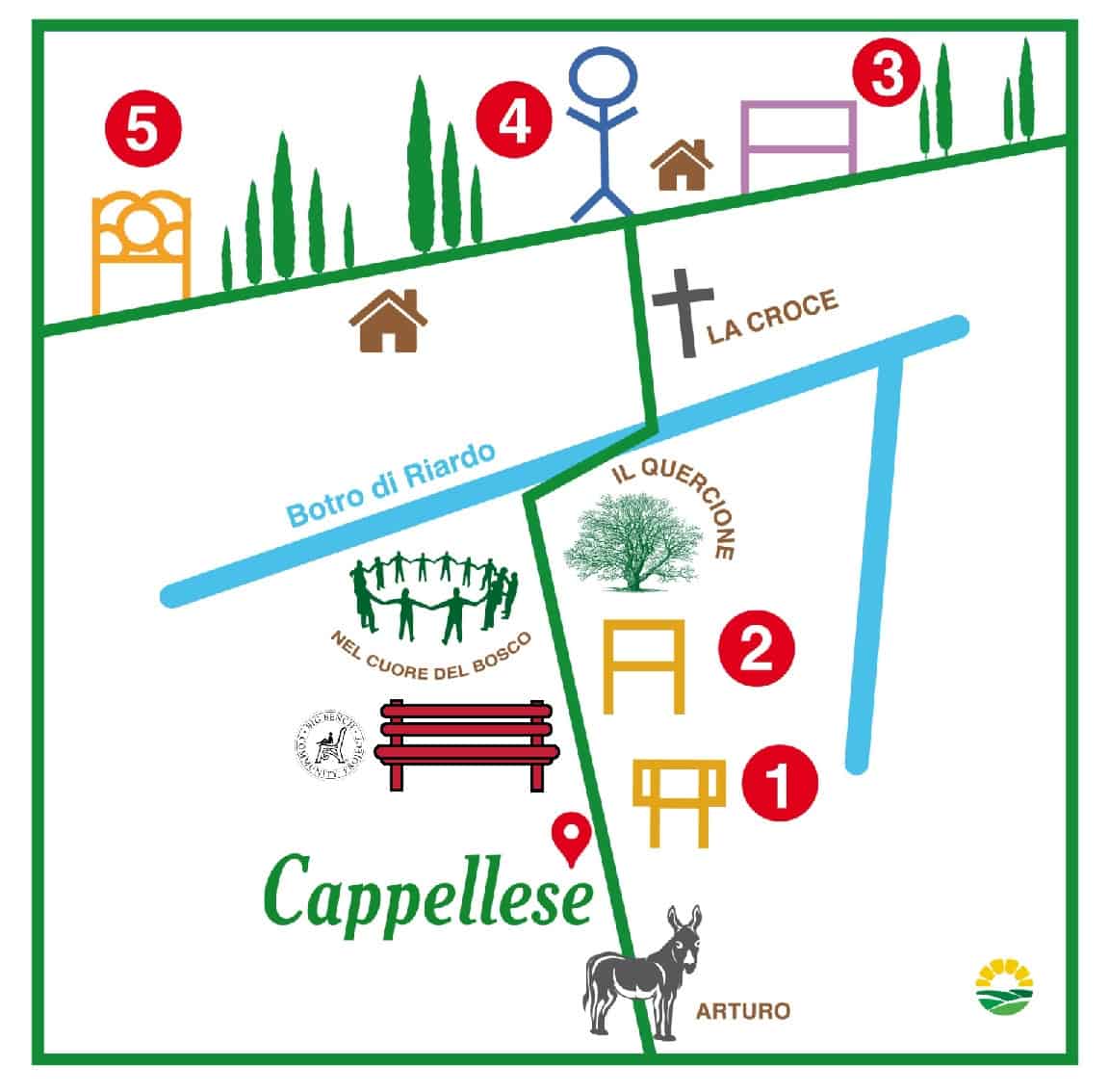 Now it's up to you! Let your imagination run wild and take your own souvenir photo against the backdrop of the Tuscan hills.
Don't forget to show us the result: use #agricap or tag us using _agricap_ so we can repost you!
Enjoy your walk